In Brief
Farm Herefordshire is a collaborative initiative to promote best practice in soil and water management which will help to deliver the Nutrient Management Plan for the Rivers Wye and Lugg.
Project Description
Farming is important to Herefordshire accounting for almost 10% of employment and gross domestic product. Herefordshire is blessed with some of the most productive agricultural land in the country. However, the rivers Wye and Lugg, both internationally recognised sites for nature conservation, are threatened by high phosphate levels. In response a Nutrient Management Plan (NMP) has been devised to reduce phosphate levels. Oversight of the NMP resides with a Steering Group involving Herefordshire Council, the Environment Agency, Natural England and key stakeholders, including the Brightspace Foundation.
Farm Herefordshire Videos
These short films are an ideal way to learn more about Farm Herefordshire's messages: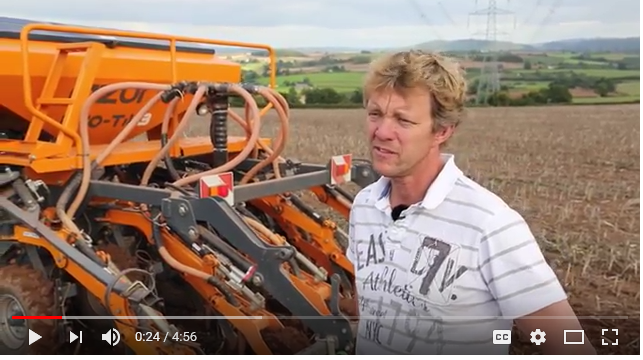 Farm Herefordshire has been operating since 2015, raising awareness and promoting effective management to address pollution from agricultural land. A key component of Farm Herefordshire's approach is to demonstrate that protecting and enhancing the environment also results in more profitable farming. It has identified seven key messages for effective soil and water management and promotes these through hosting seminars and workshops, promotional videos and working with agronomists and other agricultural advisers, to develop and share best practice.
Our Role
Brightspace works in partnership with:
the NFU
Herefordshire Rural Hub
Natural England
Campaign for the Farmed Environment
Environment Agency
Agriculture & Horticulture Development Board
the CLA
Catchment Sensitive Farming
Wye & Usk Foundation
Herefordshire & Ludlow College
Herefordshire Wildlife Trust
Brightspace convenes Farm Herefordshire and hosts its Co-ordinator. We are also evaluating the Farm Herefordshire approach and our Director represents Farm Herefordshire on external bodies such as the NMP Steering Group and the Wye Catchment Partnership. Current and past funding has been obtained from Natural England, the Environment Agency and Welsh Water.
The effectiveness of the project will be reflected through the indicators developed by the NMP Steering Group, designed to show progress in the delivery of the Nutrient Managment Plan. We would expect to see improvements in the water quality indicators within the Sustainable Route Map:
Related Indicators
Click here to view the indicator relating to water quality in the Rivers Wye & Lugg.
help with SOIL HEALTH
GREATsoils is a programme funded by ADHB to inspire and support farmers and growers to assess and manage the health of their soils. There is a wealth of information, guides and advice on assessing and improving your soil health - click here to find out more.
The Foundation Team Supporting
Farm Herefordshire